Join us for a free Squarespace webinar where you'll learn the basics and refine your Squarespace skills. These one-hour sessions will help you get ready to set up your site and get comfortable with the Squarespace features, all without leaving your desk. New customers are welcome—no website required. The Squarespace Community Team will stand by to answer your questions live.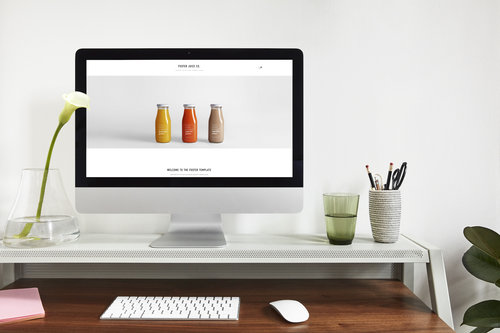 Getting Started with Squarespace
Launching Your Online Store
What do I need to sign up for a webinar?
An email address you can access to receive the Join link, and a browser that meets Zoom's technical requirements. Zoom is the platform we use to broadcast webinars.
You don't need a Squarespace account to sign up, so this is a great way to see if Squarespace is right for you.


Will there be a recording of the webinar?
Yes. After the webinar, we'll email you a link to the recording that you can watch at your convenience, as long as you signed up in advance.


Is closed captioning available?
Closed captioning is available in our webinar recording but not during live sessions. After each session, we send a recording of the webinar with closed captioning to everyone who registered.
To request the closed-captioned recording ahead of time, please email us at community@squarespace.com. You can still attend the scheduled session to participate in live Q&A.
How do I join the webinar?
You'll receive an email with the link to join one hour before the event. Clicking this link will automatically download Zoom to your computer and open the webinar.
To watch webinars on your mobile device, download the Zoom app.


I can't see or hear anything. What should I do?
To fix the issue, quit the Zoom application, and then log back in by clicking the link in the invite email.
If you still can't see or hear anything, contact the Community team at community@squarespace.com.
Are webinars available in other languages?
Currently, Squarespace webinars are only available in English. Our Customer Support team and Help Center offer assistance in all of Squarespace's supported languages.